PRAGESTT (Prager Germanistische Studierendentagung), est. under the auspices of the Department of Germanic Studies at Charles University's Faculty of Arts in Prague is an international conference intended for German scholars and students. It offers an open panel for scientific exchange among young German scholars, primarily for exchanging the results of their Bachelor, Master and Dissertation thesis and other scientific projects.
The conference's subjects rest upon synchronic and diachronic German linguistics, literary history with focus on both contemporary and historical literature, and didactics.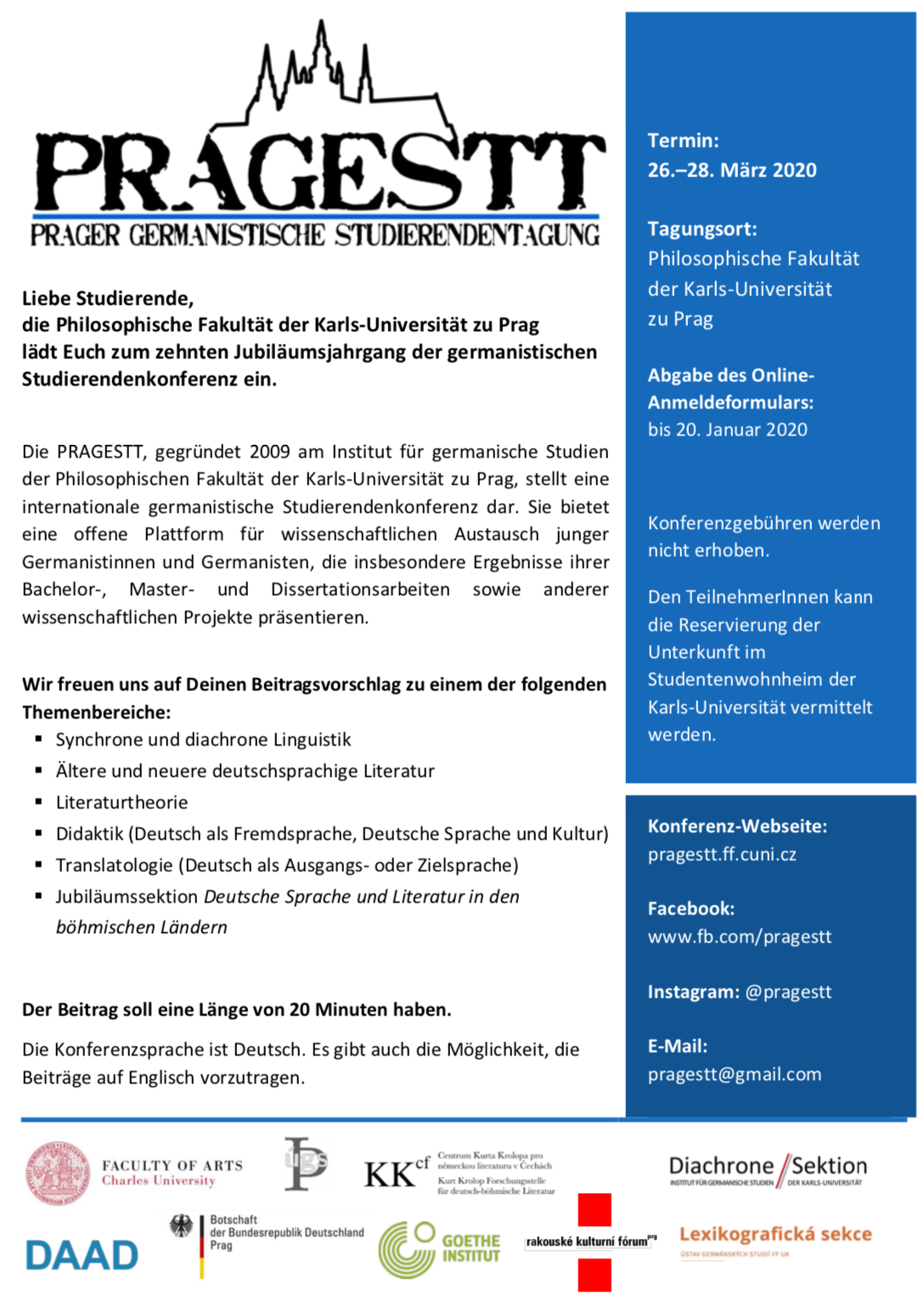 The 9th annual PRAGESTT conference of 2019 offered 42 speakers from 11 countries and 22 universities.
Next PRAGESTT will be held from the 26th to 28th of March 2020 in Prague.